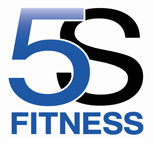 5S Fitness – A great gym for tennis players to improve on their strength and conditioning. They do session for adults, juniors and mini's teaching the fundamentals of bodyweight & olympic lifting exercises vital for injury prevention as well enhancing players speed, strength and stamina.

 Pure Yoga – A bohemian studio for players to improve flexibility, improve concentration, mental strength and learn how to relax. Sessions are pay as you go and welcome all age and abilities.
 Jordan Pearson Sports Coaching – Jordan compliments Star Tennis's philosophy that anyone can play sport and everyone is welcome. As a keen tennis player and club champion he is passionate about kids playing numerous sports and being all round athlete's before players narrow down to 1 or 2 sports later on.